WaSeaBi researcher selected as winner of the Young Scientist Award 2022
The International Union of Food Science and Technology (IUFoST) has selected WaSeaBi researcher Dr. Haizhou Wu from Chalmers University of Technology as winner of the Young Scientist Award 2022.
The award is the preeminent acknowledgement of outstanding young food scientists from around the world.
In WaSeaBi, Haizhou Wu has among others been working on a cost-effective stabilization technology that enables upgrading of fish side-streams into food ingredients together with Professor Ingrid Undeland.
This is of utmost importance because as Haizhou Wu points out:

"The demand for fish is steadily increasing in response to dietary recommendations, population growth and increased consumption of protein sources with low environmental footprints. We therefore need to convert more of each landed fish into food, as today mostly only the fillet is used, i.e., 40-50 per cent of the weight".
Haizhou Wu also highlights that "The technologies we have developed aid food production from fish co-products that are currently lost from the food chain, thereby contributing to a circular economy and increased potential for industrial symbiosis."
An award-winning researcher
This is not the first time Haizhou Wu has received an Award. This year the American Oil Chemists' Society (AOCS) selected him as the sole winner of the 2022 AOCS Lipid Oxidation and Quality (LOQ) Junior Researcher Award and last year the European Federation for the Science and Technology of Lipids (Euro Fed Lipid) selected him as the winner of the Young Lipid Science Award. In both cases Haizhou Wu points out that some of the results achieved in the work related to WaSeaBi have contributed to the awards.
Presentation at 21st IUFoST World Congress 2022
At the 21st IUFoST World Congress 2022 in Singapore Haizhou Wu will present his studies including results from WaSeaBi to a global audience of World Food Congress delegates from across academia, industry and government. The congress is scheduled to be held on 31 October - 3 November 2022.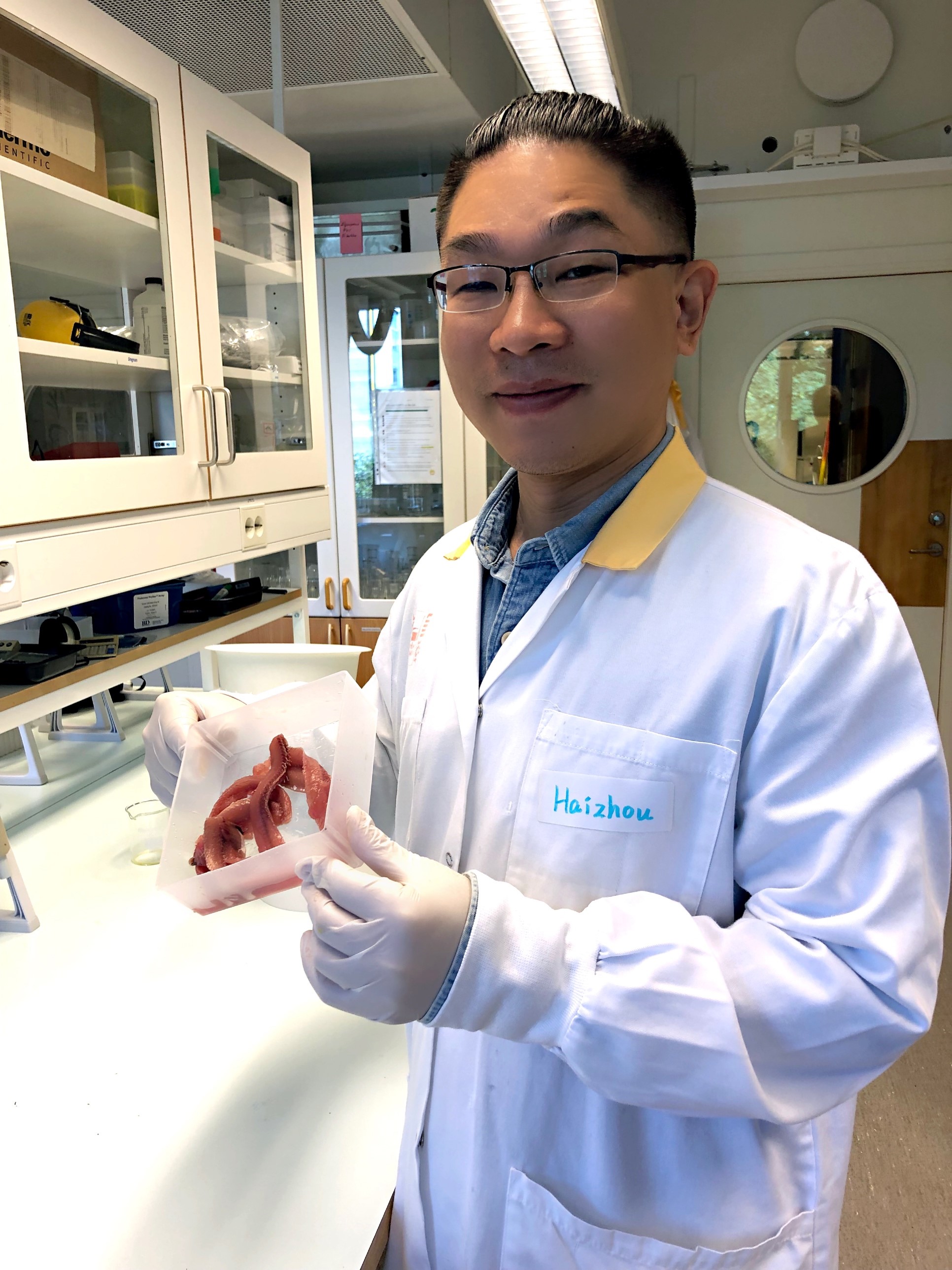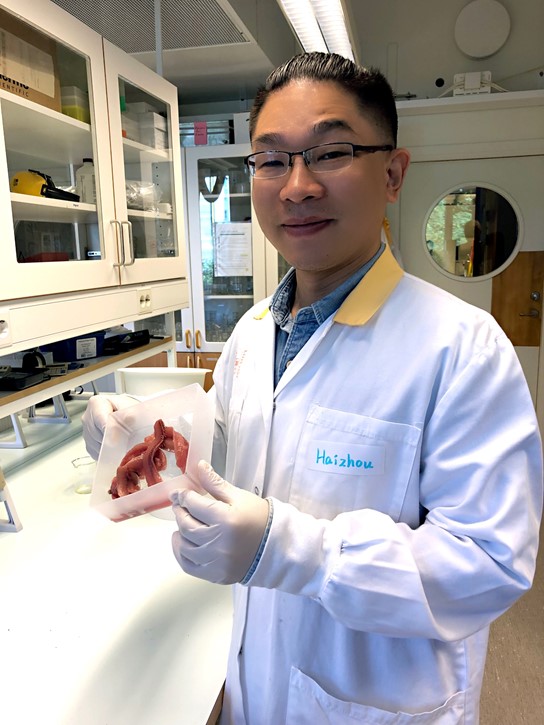 Photo: Dr. Haizhou Wu from Chalmers University of Technology as winner of the Young Scientist Award 2022


If you would like to learn more about the research conducted by Haizhou Wu in the frame of WaSeaBi, you should take a look at the scientific publications below, which have all been co-authored by him.