The first attempts to develop savoury ingredients from cod side-streams are looking promising
At DTU Food, a mix of new enzymes specially developed by Novozymes for production of savoury ingredients has been tested on cod solid side-streams from Royal Greenland.
The enzyme mix is developed to release free amino acids -especially glutamine – from protein, and then free glutamine with no flavour is converted to glutamic acid. Glutamic acid in free form is responsible for the umami flavour, which is a natural flavour enhancer.
Results obtained from the different cod solid side-streams from Royal Greenland show that it works well when used on these side-streams. Among the three different cod solid side-streams, frame resulted in the highest content of glutamic acid after enzymatic hydrolysis compared to head and gut. 
The upcoming experiments will optimize the enzyme hydrolysis to increase yield of glutamic acid. Later, the savoury ingredient will be evaluated in food products.
Photo: Test conducted on three different side-streams - frame, gut and head.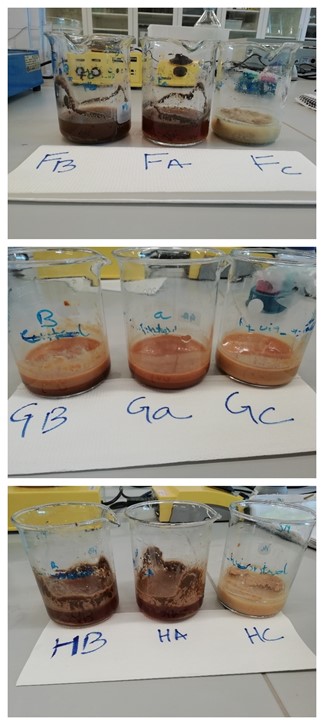 Thank you to Mugdha Sanjay Kunte (Master student), Charlotte Jacobsen, Ann-Dorit Moltke Sørensen, who have provided information on the progress and to Mugdha for providing photos.