Successful partner meeting in Ghent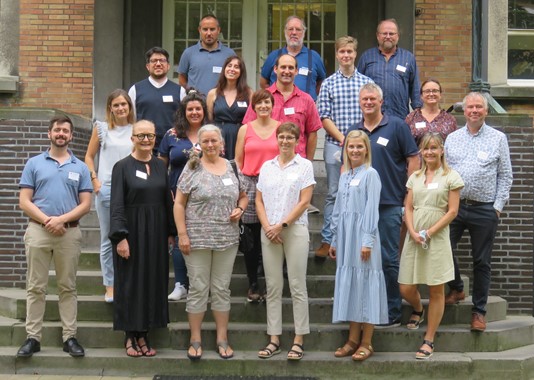 From 8 - 10 September 2021 the WaSeaBi partners were united once again in Ghent for the 2nd annual project meeting.
The last time the partners met physically was in May 2019 when the project was kicked-off in Copenhagen, so the joy of reunion was great.
The meeting was arranged as a hybrid meeting, so apart from the approximately 20 people who attended the meeting physically several people also joined remotely. 
The two Belgian partners Ghent University and Nutrition Sciences, who co-hosted the meeting had done a great job in putting together an interesting program.
Apart from experiencing the beautiful city of Ghent and an exceptionally good weather, the partners spent time on presenting the overall status and results of each work package as well as discussing the progress of the project so far, milestones achieved and future steps.
On the last day the partners got to visit the facilities of project partner Nutrition Sciences, which is well known for its R&D activities in the feed – food chain and spends much attention to the introduction of novel, mainly nutritional, technologies for its customers.