New paper published in Food and Bioprocess Technology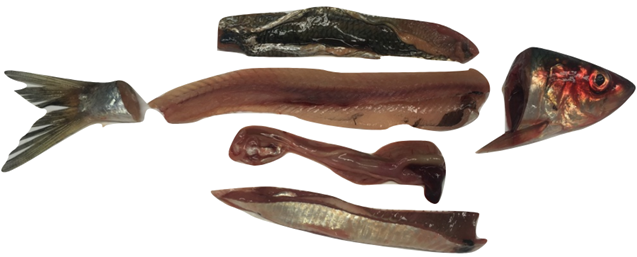 The paper is titled "A Recyclable Dipping Strategy to Stabilize Herring Co-products During Ice Storage"
In this study, a recyclable dipping strategy was developed and investigated for its ability to stabilize herring (Clupea harengus) co-products (head, backbone, caudal fin, intestines, belly flap, skin, and in some cases roe) against oxidation and microbial spoilage. From initial screening of seven antioxidative components/ formulas in minced herring co-products during ice storage, an oil-soluble rosemary extract (RE-B) and isoascorbic acid (IAA) were identified as most promising candidates.
The paper is authored by Haizhou Wu, Bita Forghani, Mursalin Sajib and Ingrid Undeland from the Department of Biology and Biological Engineering - Food and Nutrition Science at Chalmers University of Technology.
The paper has been published with open access in the journal Food and Bioprocess Technology, which you can read her.